Merling and Albert's romantic Paris elopement took place on the banks of the Seine River, a charming square and a sidewalk café.  The Parisian architecture makes a breathtaking backdrop for their intimate wedding.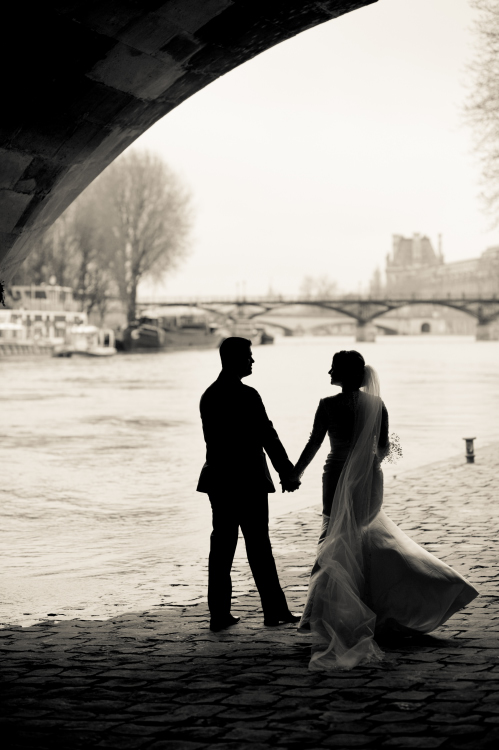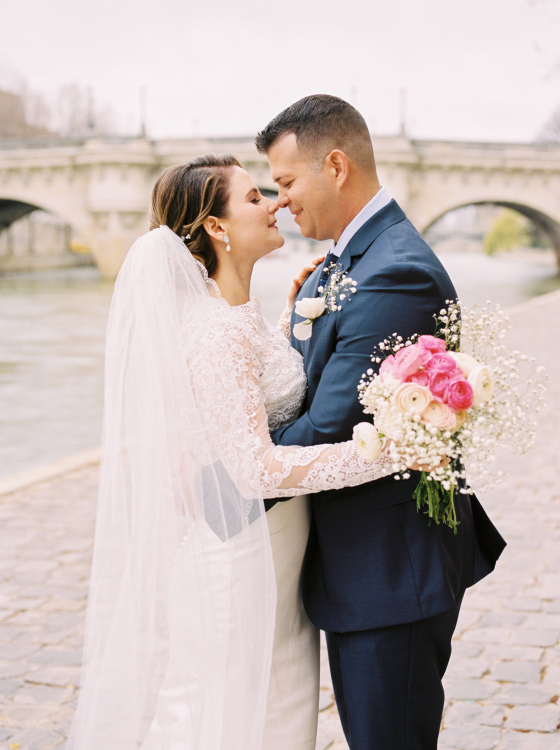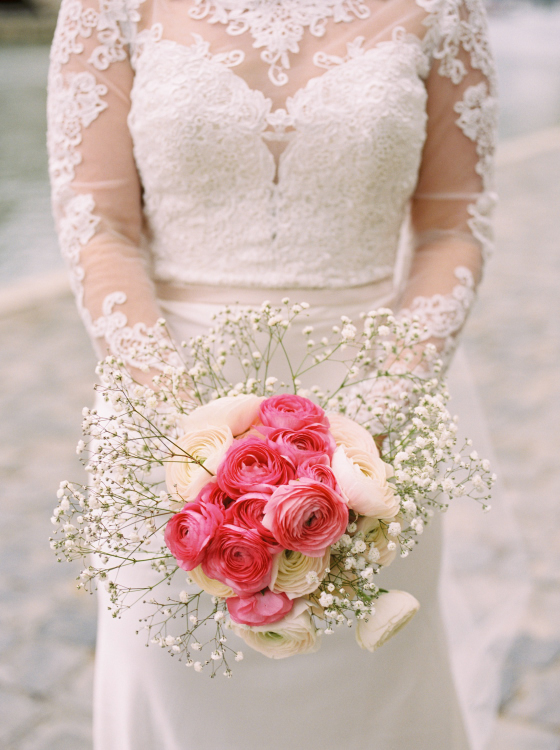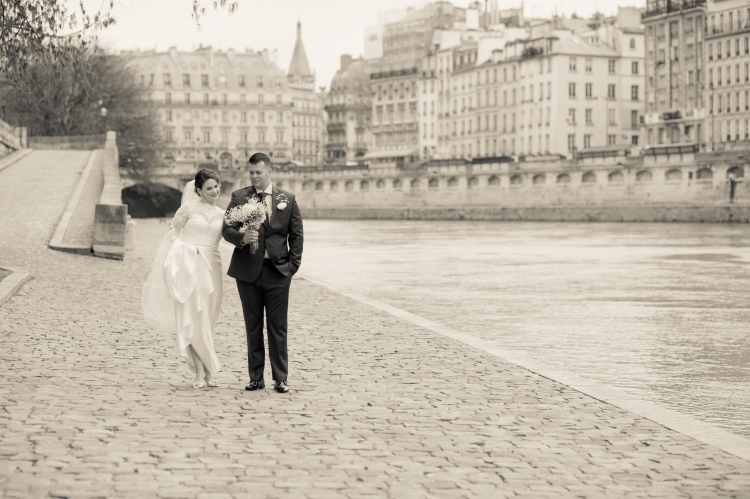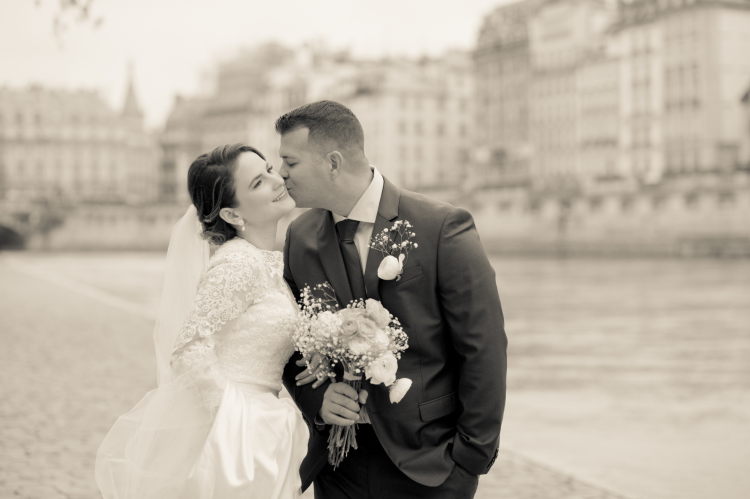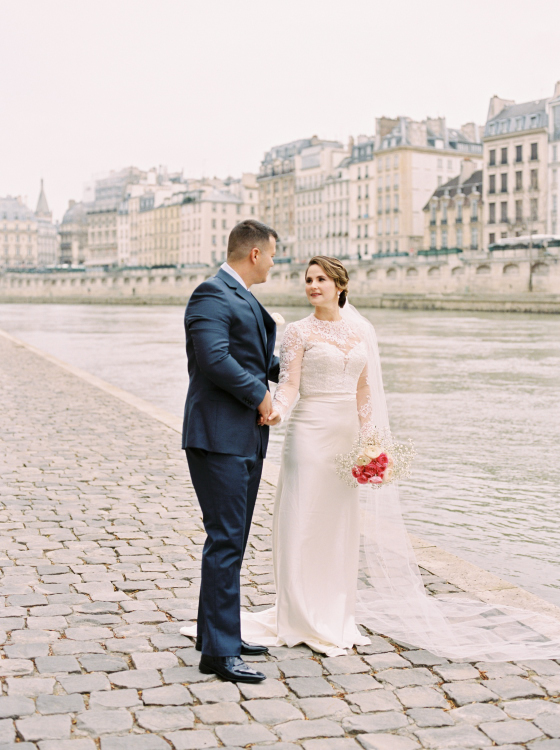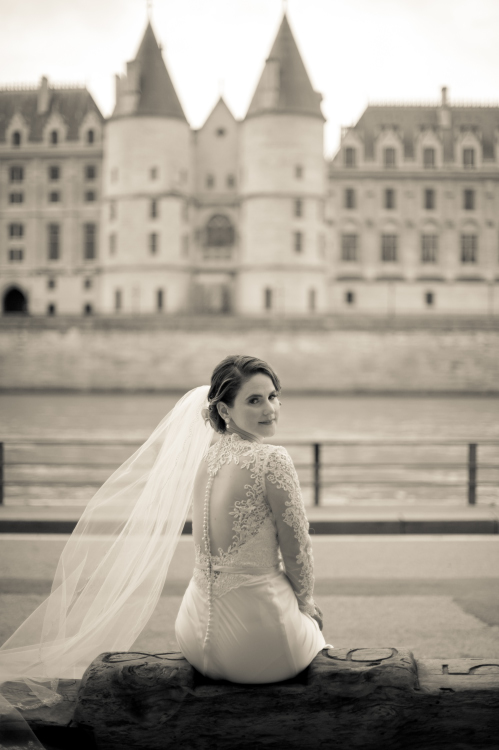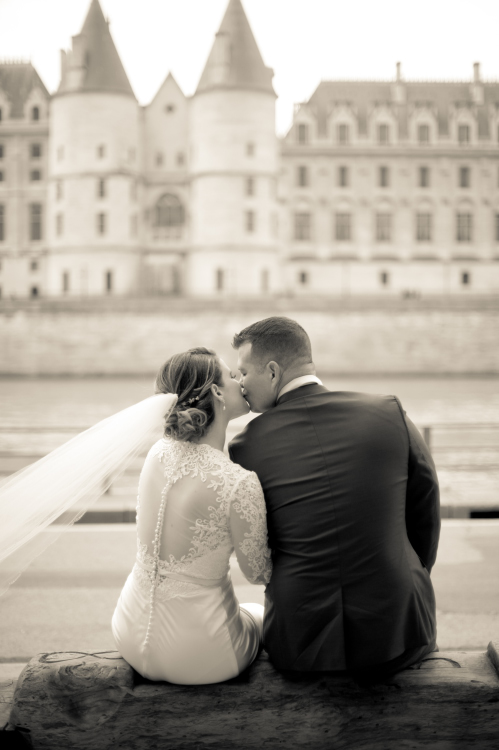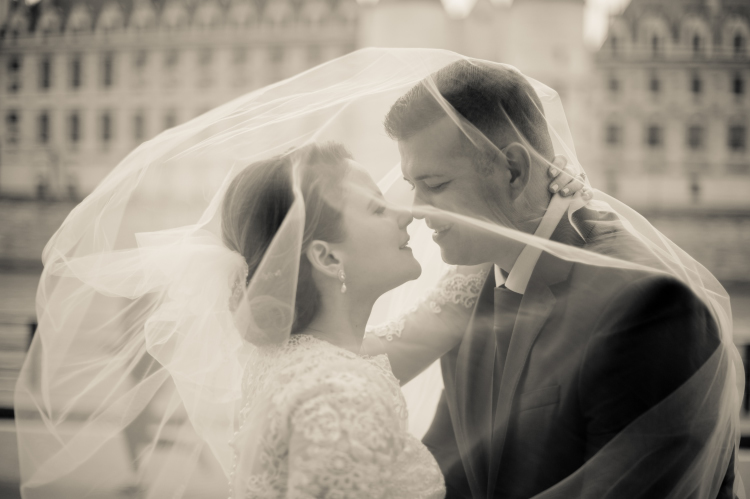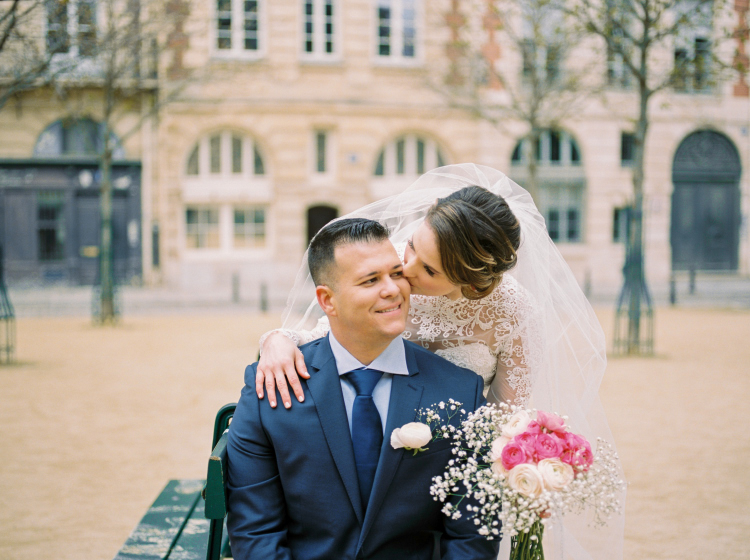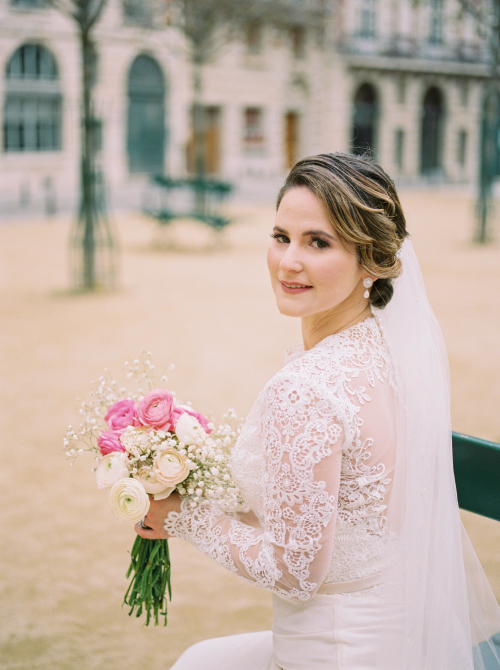 I love how the couple incorporated family wedding photos in their special day.  Such a meaningful touch…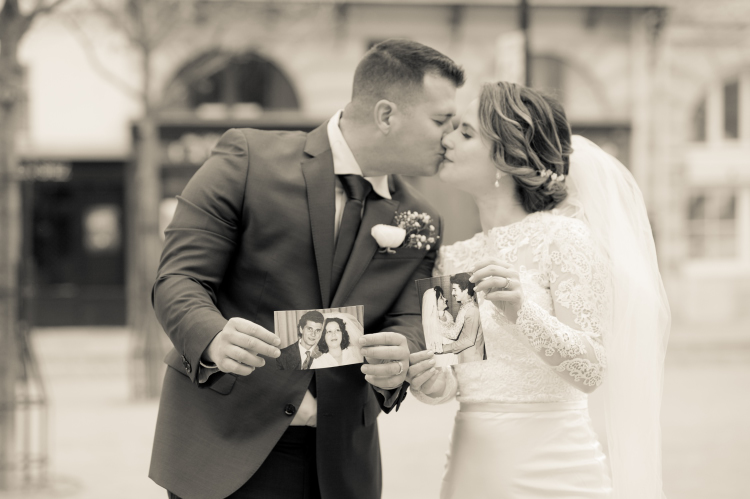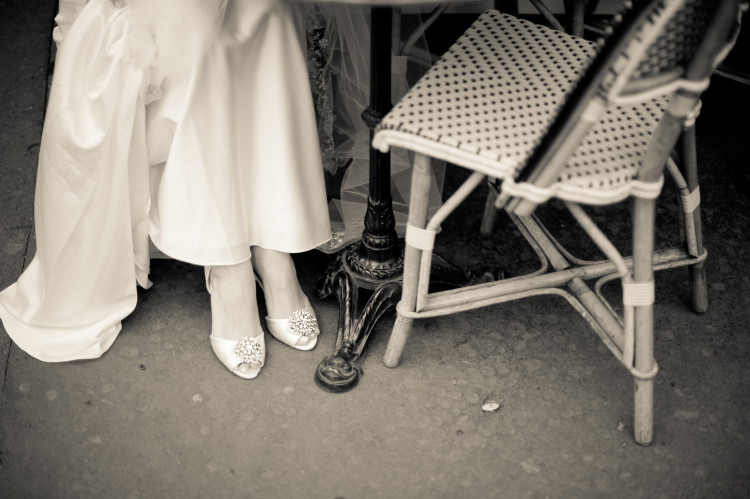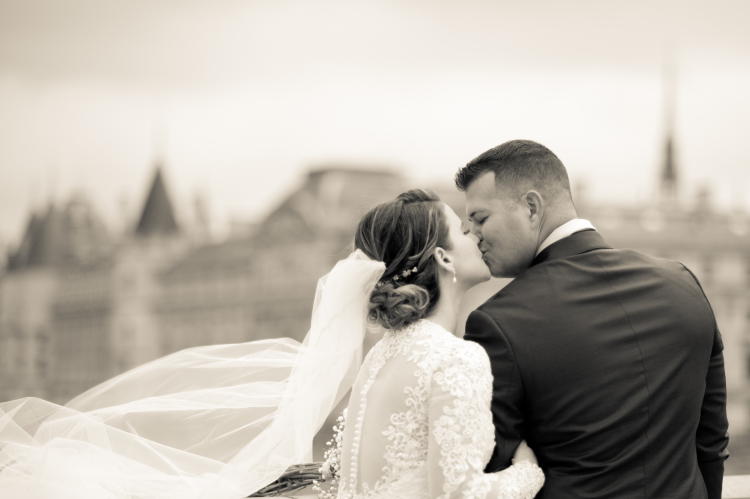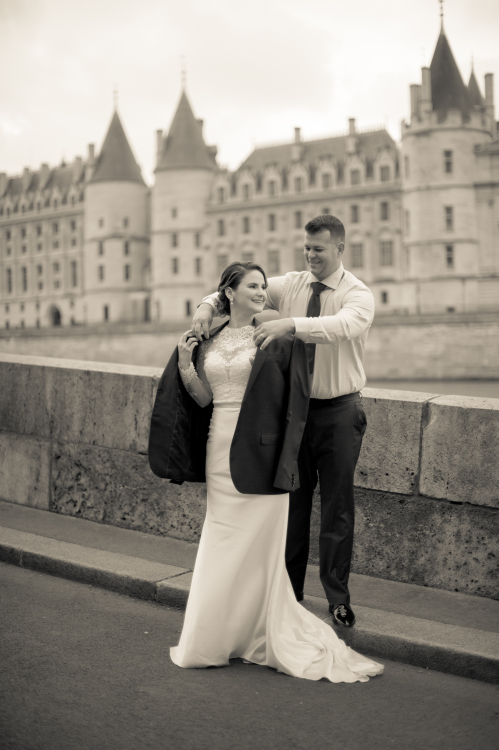 Juliane Berry is an American photographer based in Paris, France. Available for elopements, engagements, proposals, families and portraits in Paris, Provence and all over Europe.